OVERVIEW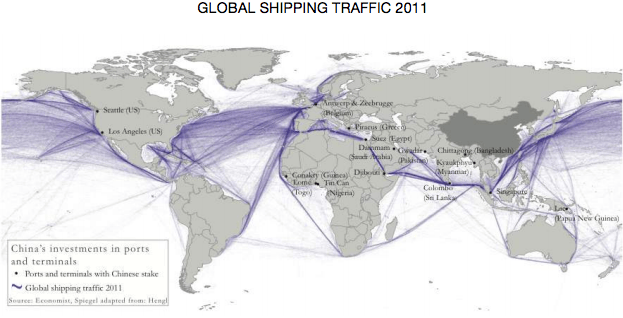 Today more than ever before, the Arctic is integrated into the international system. The release of Northern strategies by non-Arctic countries like the European Union and Japan; President Obama's climate summit in Alaska; and images of refugees cycling across the Arctic Circle all hold testament to the international reach of the Polar Vortex. Global connectivity brings complex, multifaceted challenges to the region, its communities, and its governance structures. But it also provides an opportunity to innovate new ways of researching Arctic actors, forces, and technologies that are reshaping the North as never before. Guided by the power of new ideas, collaboration, and creativity Global Arctic explores the interactions between economic internationalization, emerging regional actors, and human development. Through network-building, workshops, and policy reports, the Institute's research team is pioneering new frameworks of analysis to help public and policymaker alike better understand these changes at the top of the world.
MISSION
To understand what the unprecedented connectivity created by global markets, communication systems, and environmental cooperation mean for local communities and regional security.
To engage non-Arctic country institutions, researchers, and diplomats in dialogue toward a more secure region.
To foster sustainable connections between Asian and European Arctic actors through a global network of events, workshops, and research trips.
OUR APPROACH
Research & Analysis
The combination of rapid and stressful change brought about by economic internationalization, geopolitics, and global climate change challenges the wellbeing of residents, local communities, and many northern economic sectors. But it also provides an opportunity to harness the political, economic, and social benefits of globalization to build a sustainable, more secure region. Through direct engagement with policymakers, industry, and researchers from around the world, our researchers understand, analyze, and share how decisions in Europe, Asia, and beyond are affecting the circumpolar region's governance, economy, people, and environment.
Latest publications
Creating Cross-Border Connections
The North has always been connected to the rest of the world through trade networks and migratory routes. At the Institute, we're connecting both countries with long histories of Arctic engagement and those new to the region to the Arctic community. Our team works with organizations in the United Kingdom, European Union, Korea, Japan, and others to create a global network of people to study, communicate, and implement political, economic, and environmental projects. Working together, we explore how non-Arctic countries are contributing to blue growth, sustainable development, and environmental security at the top of the world.
Events & Conferences
Our events break down the national borders and academic disciplines that often silo Arctic research into compartmentalized working groups, projects, and databases. Institute events are held in Korea, Japan, the European Union, and Arctic countries. Our workshops, seminars, and schools, partnered with local organizations, enhance a global Arctic knowledge networks, promote debate on emerging non-Arctic country policies, and foster a dialogue between policy makers, researchers, and northern stakeholders.
IMPACT
In 2016, the Arctic Institute is working with organizations in five non-Arctic countries across Europe and Asia to run workshops, write white papers, and organize summer schools to engage researchers old and young in the Arctic region.
Organizing an international event that brings together indigenous peoples, social scientists, natural scientists, and humanities scholars from the North, Europe, Asia, and beyond to ensure that future climate change research projects move beyond the traditional obstacles of national and discipline barriers.