EMPOWERING TOMORROW'S ARCTIC LEADERS
The future of the North will be determined by the choices, aspirations, and priorities of its youth. As leaders of tomorrow, Arctic youth face challenges of health, food security, education, and climate change – but they are also presented with opportunities. To empower Arctic youth means to give them tools to understand challenges and embrace opportunities in a rapidly changing region. Through a youth publishing platform, mentorship program, and educational events NextGen→Arctic teaches, engages, and empowers youth to understand Arctic challenges, tell their story, and connect with their peers to meet tomorrow's opportunities.
MISSION
To create a safe space for Arctic youth to share their experiences with Arctic researchers, policymakers, and each other on the Arctic Institute's Youth Perspectives Forum.
To empower northern students with knowledge tools to understand the Arctic's challenges and embrace its opportunities
To facilitate peer to peer exchange of climate change stories and adaptation projects across country borders.
OUR APPROACH
Research & Analysis
If we want to empower northern students, we must understand the structures that define their challenges and opportunities. Based across the Arctic region, Institute scholars conduct in-field research to identify the underlying economic, political, and environmental factors that create issues for Arctic youth today.
Once we understand youth challenges through locally contextualized research, we work to identify solutions and ways to enable future Arctic leaders. The Institute presents its policy prescriptions for current youth challenges and actionable opportunities for their future success in succinct, timely publications.
Latest publications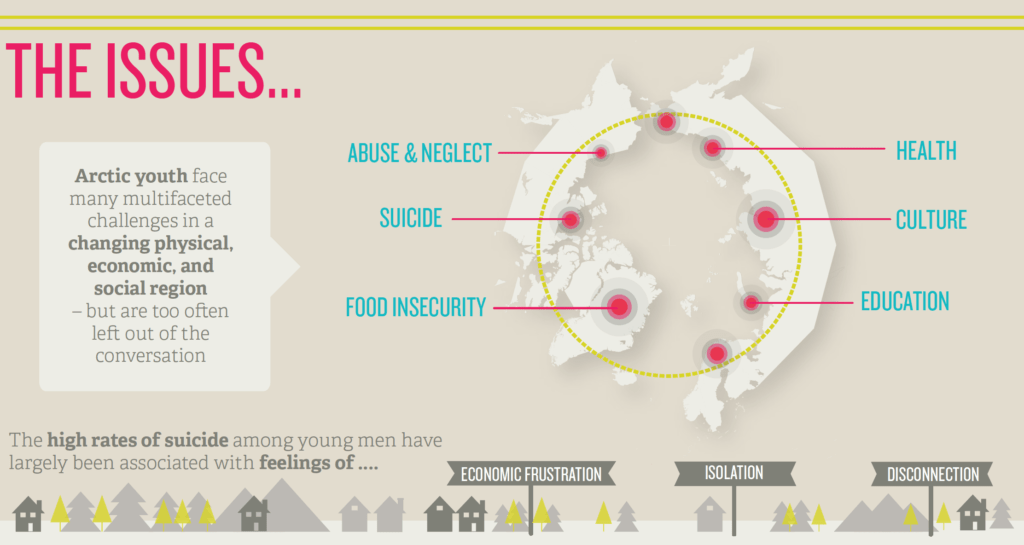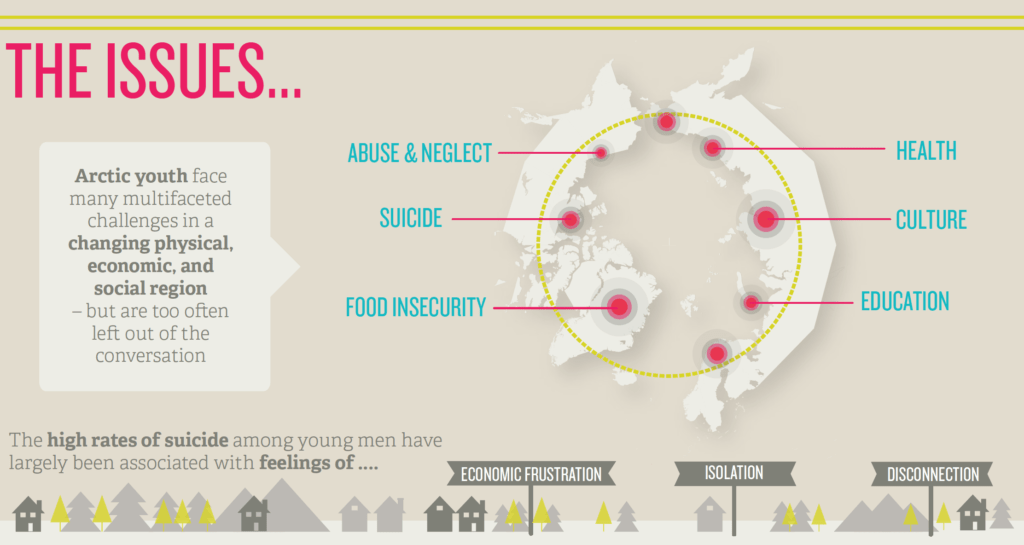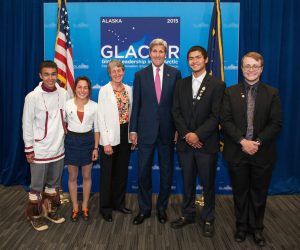 Engagement with local partners
No challenges can be resolved or opportunities identified without engaging Arctic youth themselves. In order to achieve our mission, we partner with organizations who share our commitment to empower the next generation of leaders.
Our partnerships with organizations like the Arctic Youth Ambassadors and Students on Ice help us engage northern youth to write for our Perspectives forum. Through an editorial mentorship program with our scholars, students publish articles, videos, poems, and multimedia projects on the issues that matter to them most. We focus on building collaborations with Arctic students and organizations to learn from, listen to, and enable youth to share their stories.
Events & Conferences
But research and publications only go so far. We're dedicated to creating virtual and in-person meeting places for Arctic youth to learn about contemporary polar issues.
For four years, the Arctic Institute has been working with the High North Center to foster discussion and increase information sharing between stakeholders at the annual High North Dialogue in Bodø, Norway. Through the tandem Masters and PhD courses, the Dialogue helps to engage future leaders in constructing a meaningful debate about the Arctic's most pressing issues.
Partnered with the Arctic Adaptation Exchange, we'll be building a series of youth-targeted webinars and online exchange platform to facilitate age-appropriate knowledge between communities, researchers, and decision-makers on the pressing issues of climate change
IMPACT
Provided writing mentorships and published over 20 Arctic youth nonfiction narratives, poems, videos, and audio recordings in 2016.
Empowered over 500 higher education students on pressing Arctic issues since 2013 through the High North Dialogue.
Building a youth-specific peer to peer experience exchange and capacity building webinars with the Arctic Adaptation Exchange