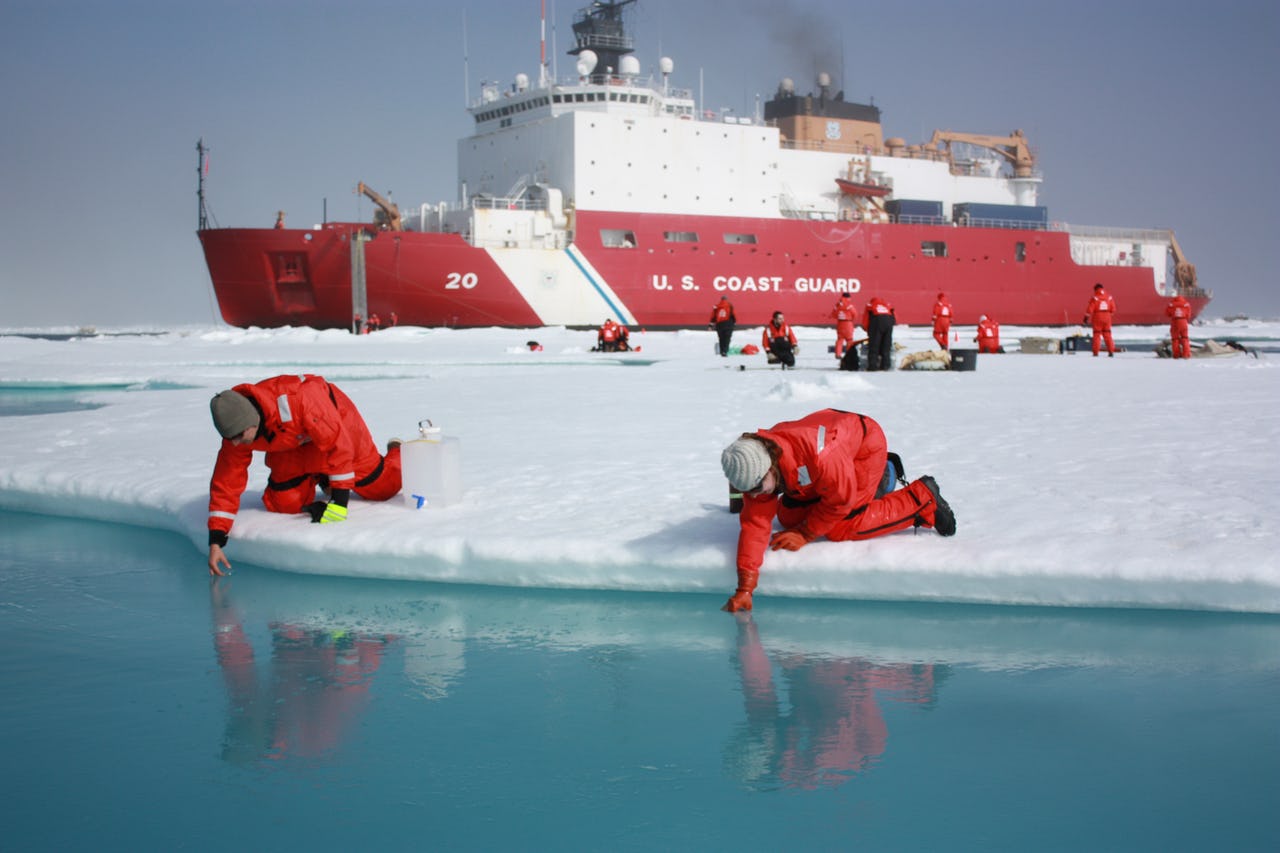 On July 10, 2011, Jens Ehn of Scripps Institution of Oceanography (left), and Christie Wood of Clark University (right), scooped water from melt ponds on sea ice in the Chukchi Sea. Photo: NASA Goddard Space Flight Center
The Arctic ice cover plays an important role in maintaining the Earth's temperature—the shiny white ice reflects light and heat that the ocean would otherwise absorb, keeping the Northern Hemisphere cool. Despite its importance, Arctic sea ice terms are often misused or misunderstood in stories about sea ice extent, sea ice area, and the impacts a changing climate has on the two through the seasons of sea ice.
The Arctic Institute has created a Field Guide to Arctic Sea Ice, a virtual booklet, to help readers identify different types and terms of sea ice when reading about their dynamic nature.
This field guide is inspired by a virtual discussion within the U.S. Interagency Arctic Research Committee's Collaboration (IARPC) web forum on the misuse and misunderstanding of ice terminology. It is the result of a collaboration between IARPC members, The Arctic Institute, and graphic designer Brittney Larko. Definitions are derived from the U.S. National Snow & Ice Data Center website, a bibliography is found on the last page of this guide.
This guide is intended as educational material for frequently used sea ice terms. If you would like .jpg versions of any image for education use, please contact Victoria Herrmann. Our Field Guide to Arctic Glacier Ice can be found here.