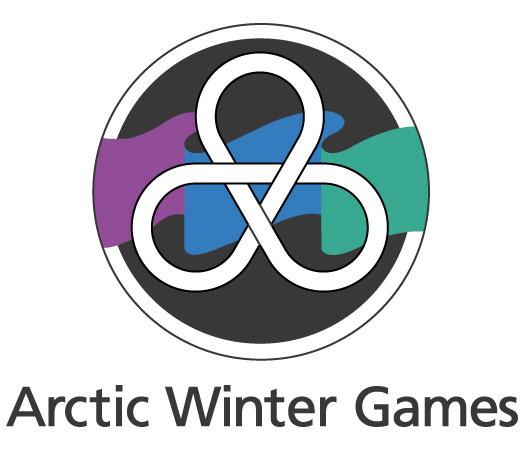 The Arctic Winter Games (AWG) began this past Sunday in the City of Whitehorse, Yukon Territory, Canada, and will continue March 4th -10th. The AWG, which have taken place every two years since 1970, include the participation of teams from Alaska, Yukon, Northwest Territories, Northern Alberta, Nunavik, Quebec, Nunavut, Greenland, Yamal (Russia), and Sapmi (traditional Saami lands in Norway, Sweden, and Finland). This year, more than 2,000 athletes from across Northern regions will compete in over 20 different sports.
As the official AWG website states, "The Arctic Winter Games are a celebration of athletic competition, culture, friendship and cooperation between northern contingents." The AWG athletic competition includes both classic international sports such as hockey, soccer, and skating, as well as traditional Arctic sports and Dene games such as the high kick, snowsnake, and head pull. There is also a substantial cultural component of the AWG that includes performing and visual arts, ceremonies, and exhibitions representing all nine cultural contingents.
To some readers, the Arctic Winter Games may seem a trivial event to report on in the face of all of the other more "serious" issues in the Arctic region that The Arctic Institute typically concerns itself with. However, I would argue that what occurs at the Arctic Winter Games is, in fact, closely intertwined with the notion of circumpolar security.
The stated mission and values of the AWG extend far beyond encouraging athletic competition. The AWG bring the circumpolar world closer together by promoting cultural exhibition and social interchange along with the occasion to celebrate sport. The packed week of events presents many opportunities to strengthen the connections between Arctic communities from different regions and countries and build partnerships. Shared security in the Arctic for all Nations necessarily depends upon the stability and confidence that stems from circumpolar connections, and the AWG present a forum in which these can be built.
The AWG also validate indigenous Arctic cultures in a unique way. Indigenous Arctic sports and Dene games are featured in the athletic competition with equal legitimacy and attraction as other international sports. The medals that winning athletes take home are in the shape of an ulu, a type of traditional Inuit knife. The AWG showcase the diversity and vitality of cultures in the far North, and celebrate some traditional elements of Arctic cultures while keeping them relevant in a modern context. The cultural awareness, understanding, and respect that is promoted through the AWG inevitably feed into a broader sense of cooperation and trust among indigenous and non-indigenous peoples, distant regions, and different Nationalities.
Much like the International Olympics, The Arctic Winter Games promote goodwill and implicitly influence the backdrop against which more imperative political affairs are conducted. In an Arctic where International tensions are poised to flare, the AWG are a reassuring reminder of the underlying cultural connections and ongoing cooperation that uphold a sense of circumpolar security for all.
---
Pictures courtesy of www.arcticwintergames.org, the official website of The Arctic Winter Games.