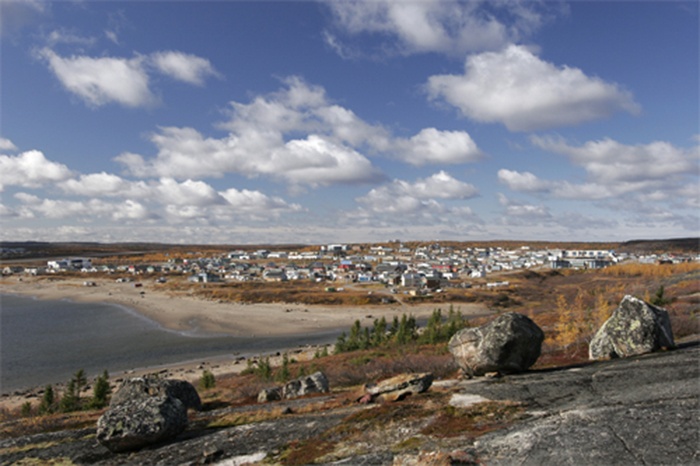 The future of the North will be determined by the choices, aspirations, and priorities of its youth. The Youth Perspectives Series is a publishing platform for students to voice their opinions, share their experiences, and influence the debate about their homeland. The forum features articles, videos, illustrations, poems, and multimedia projects created by youth living in the Arctic on the issues that matter to them most. Hosted by The Arctic Institute (TAI), Youth Perspectives is produced in partnership with Students on Ice, Arctic Youth Ambassadors, and the Arctic Adaptation Exchange.
If you are a student living in the Arctic and are interested in publishing with us, or if your organization would like to partner with or sponsor Youth Perspectives, please contact our Managing Director at victoria.herrmann@thearcticinstitute.org.
They took our land, they took our trust
don't worry i'm not blaming you
i'm only pointing fingers at your ancestors
for what they've put my nation through.
We are today stuck with parasites
dealing with a cultural genocide
going from the dog slaughter
and our missing and murdered daughters.
This is a whole nation
put under oppression
believe me there'll be repercussions
for the next generations.
Yes I see pain every single day
alcohol and drugs are in our way
we started by trading furs for guns
now girls trade love for some rum.
I see bruises on children's skins
looks like we forgot how to give affection
a lot of scars are in process of healing
still today we are not given the proper education.
Colonisation killed my grand-parents
they told us not to go to school
now you might think they are ignorants
but they are far from being fools.
They knew the key to survival
share the land with the animal
to them school made no sense
teachers pulled down their pants.
Now how do we just "get over it"
too many generations of suffering
can't be relieved by only saying it
it will be hard and challenging.
No matter what you think of me
I'm sure we can win the fight
let's work together as a team
put aside all stereotypes.
We can learn from our differences
together build a better relation
let's bury all the fences
and give a chance to reconciliation.
Piari Gentes is an Inuk, 19 years old from Kuujjuaq, the largest northern village in Nunavik, Quebec, Canada. He is a Students on Ice alum and was a student at Kuujjuaq's Jaanimmarik school and is currently studying in Montreal. He loves to travel and read, and enjoys sports and outdoor activities.