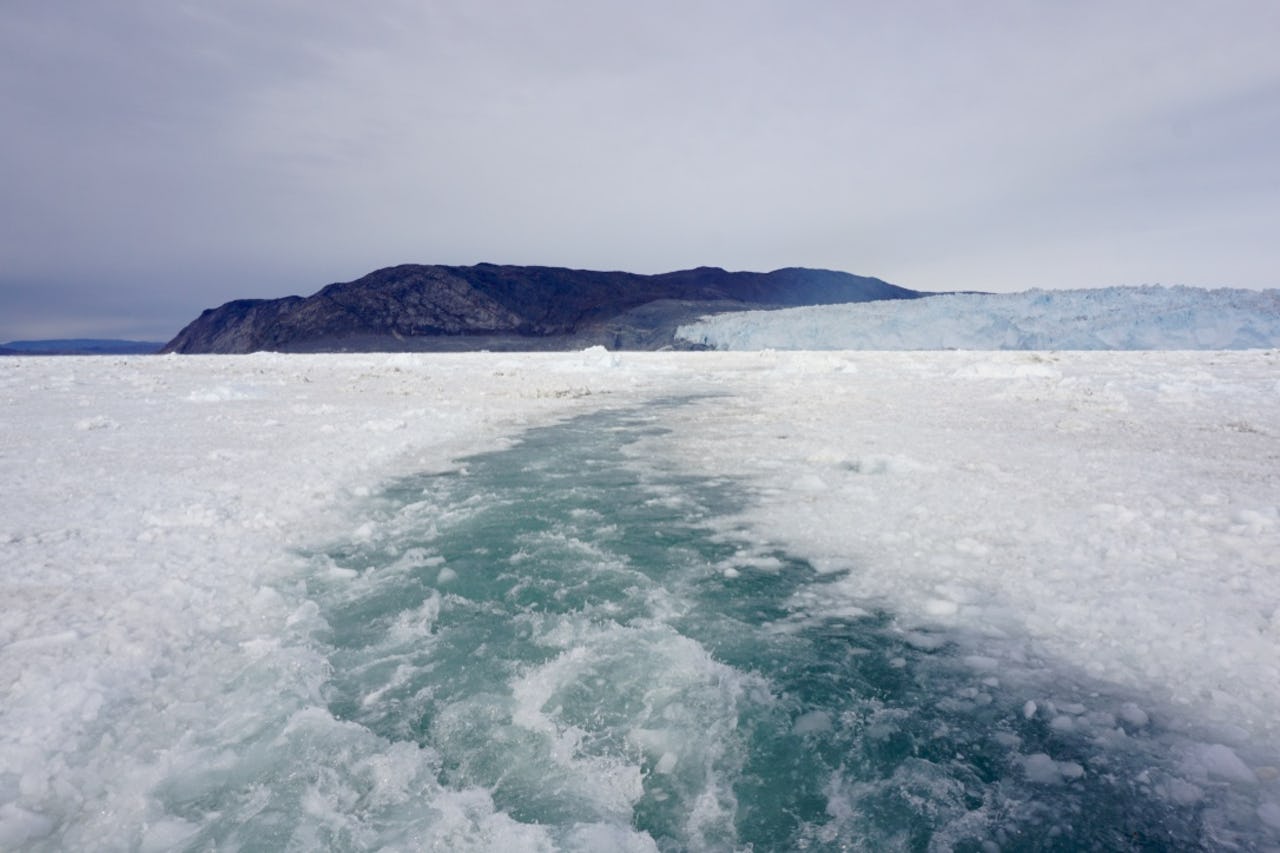 Boat sailing on its way from the Eqi glacier. Ilulissat, Greenland. Photo: Marc Jacobsen
In a rapidly changing Arctic, there is a need to engage in a comprehensive investigation into what Arctic security means in the 21st century. Together with the Danish journal POLITIK, The Arctic Institute has, thus, published a Special Issue, which aims to widen the debate on Arctic security relations through a more comprehensive dialogue inclusive of the many different types of security, their interactions, and their challenges.
Over the course of the next eight weeks, we will release the various chapters, authored by distinct experts in the broader field of securitization, international relations and Arctic security. Each chapter provides one layer of the multimodal lens of Arctic security that, together, weave a complex web of change. This Special Issue therefore continues to move the discourse of polar security beyond – but not excluding – the conventional debates of military capabilities and state sovereignty towards a more comprehensive definition of security, including its interacting environmental, economic, political, health and cultural dimensions.
---
Introduction: Arctic International Relations in a Widened Security Perspective
Since the militarization of the circumpolar north during the Cold War, the Arctic has been imagined and analyzed as a space of (in)security. The relic stations of the Distant Early Warning System and the still active Russian and American polar nuclear submarine fleets hold testament to the 20th century construction of not only a physical polar security space, but rhetorical spaces that came to construct an imagined North that informed southern publics and politicians whom would never travel above 66 degrees North. Today, one of the dominant narratives of and valuation metrics for the Arctic in public discourse is still one of security. It has been over two decades since the Cold War thawed into amiable relations between the Western powers and the Soviet Union. And yet, as the ice at the top of the world melts, there has been a stark increase in the focus of scholarship, journalism, and discourse on a race for resources and remilitarization in what has been termed the "new cold war".
With this increasing securitization, the rhetoric that once divided the globe has been revived through narrow views of an Arctic security framework (Herrmann 2015). There are reports on how to avoid a new Cold War complete with photographs of tanks (Cohen et al. 2008); news articles on Russia preparing for an 'ice-cold war' (Scarborough, 2017); and interviews that suggest America is falling behind on the new Cold War over Arctic oil (Johnson and De Lucem 2016). As neither most politicians nor the citizens they represent will travel to the northernmost region, the warnings of chilled relations in the 21st century that loom in text and titles of scholarship and print media are integral in shaping perceptions of not only circumpolar security, but also opportunities to cooperate in mitigating those security threats. (…)
---
Continue reading…