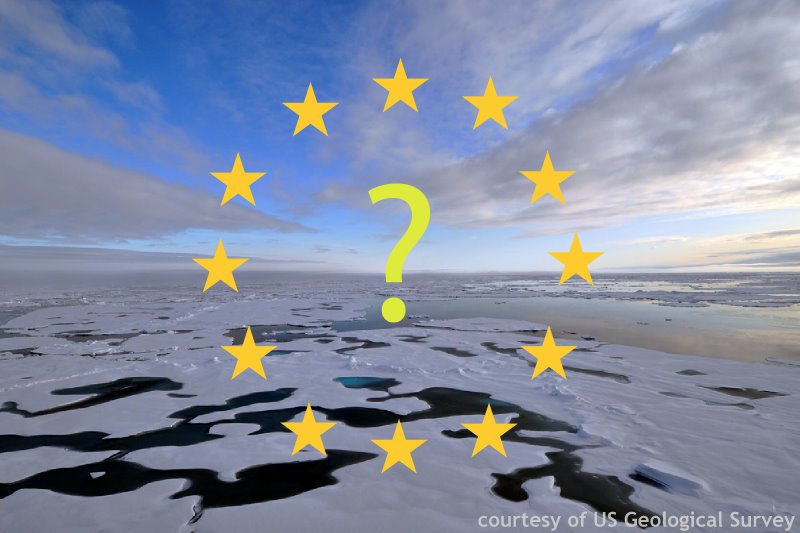 The European Union (EU) depends heavily on maritime trade as 90% of its foreign trade and 40% of its internal trade are seaborne. In particular, the growing trade patterns between Asia and Europe are of major future importance. Although the European shipping sector was considerably affected by the on-going economic crisis, the EU remains a strong global shipping actor with specific direct and indirect economic powers. These strengths comprise relevant port capacities, space logistics, research and development capabilities as well as the EU's global dominant role as trading partner.
Consequently, Arctic shipping and the potential opening of Arctic shipping routes may have a decisive impact on EU shipping considerations. Yet a sound economic forecast remains rather vague and scientifically insufficient as too many different variables still influence and limit Arctic development in the field of navigation and transportation. The few existing and uncertain calculations offer only very small margins on both possible benefits and costs. This makes respective calculations even more vulnerable to uncertainty as any small change may alter the overall benefit assessment.
From today's perspective, the EU's future role in Arctic shipping will most likely focus on technology-related maritime issues. Additionally, it is expected that the EU will adhere to its general rights and duties as port and flag state, e.g. with regard to vessel-source pollution or port state control as it may relate to Arctic shipping.
About the Working Paper: The authors identify the current and future role of the European Union and (relevant) EU Member States in shipping activities in and across the Arctic region. First, the paper analyzes the general character of the EU as a shipping actor and categorizes whether and in what specific sector of the shipping industry the EU may follow future proactive shipping activities. Second, the authors compare existing economic assessments on the potentials of Arctic shipping in order to analyze range and uncertainty of possible costs and benefits of the Northern Sea Route (NSR). As a result, the EU's future shipping potential in the Arctic is seen in its dominant role as trading partner attracting seaborne trade and technology-related issues, e.g. research, surveillance and monitoring.
---
The Arctic Institute' Senior Fellow Andreas Raspotnik recently co-authored a working paper on The EU as a shipping actor in the Arctic, first published by Stiftung Wissenschaft und Politik (German Institute for International and Security Affairs). You can download the full article (Working Papers FG 2, 2012/Nr. 04) here.